The Mysterious Shea Rock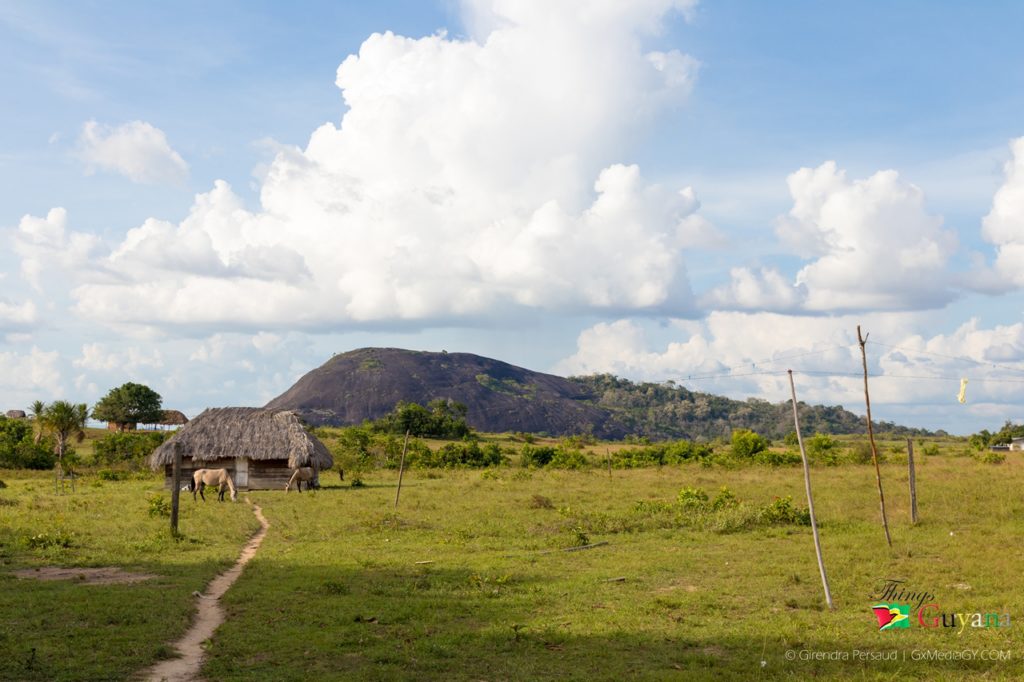 The Shea Rock is a mountain peak in South Rupununi, Guyana.  There are many stories that surround this mysterious rock formation. It has historically been a sacred place for the Wapishiana nation. The early settlers in the area coined the name the "Shea" (or "Swelling" when translated to modern English) rock. According the village captain of Shea village, many years ago, there was an epidemic (that caused severe swelling of the limbs) and human sacrifices were made to the mountain in an effort to curb the illnesses.
Other accounts indicate that early hunters in the area used the rock as a hunting tool. The hunters drove flocks of animals to the top of the mountain and cause the animals to fall to their dead.
According to Peakery.com,
"Shea Rock is a 676 ft / 206 m mountain peak in Upper Takutu-Upper Essequibo, Guyana. Based on peakery data, it ranks as the 41st highest mountain in Upper Takutu-Upper Essequibo and the 138th highest mountain in Guyana. The nearest peaks are Wiwitau Mountain, Kalishadaker Mountain, Tamboro Mountain, Kuddewaitau Mountain, Darukoban Mountain, and Makawatta Mountain."